As any entrepreneur or start-up founder will tell you, it is important to celebrate your successes, not matter how big or small. It serves as good reminders on why we do what we do and validates the work and value we actually bring to our clients.
Today I'm celebrating the successful claim for my client's post-hospitalization bill. She had already claimed for her hospitalization expenses, which came up to a few thousand dollars. She was already happy with that. Several weeks later she had to go for necessary follow-ups and she was happy to pay what was needed for these follow-ups as they were not huge sums and she didn't know better.
However upon finding out from her, I dutifully informed her that she was actually entitled to claim for these expenses as well, since they were part of the post-hospitalization benefits. She was not aware and definitely came as a pleasant surprise.
Fast forward a few weeks later, NTUC Income came through and approved her full claims request amounting to about $1.4k. No fuss, no hassle for the client.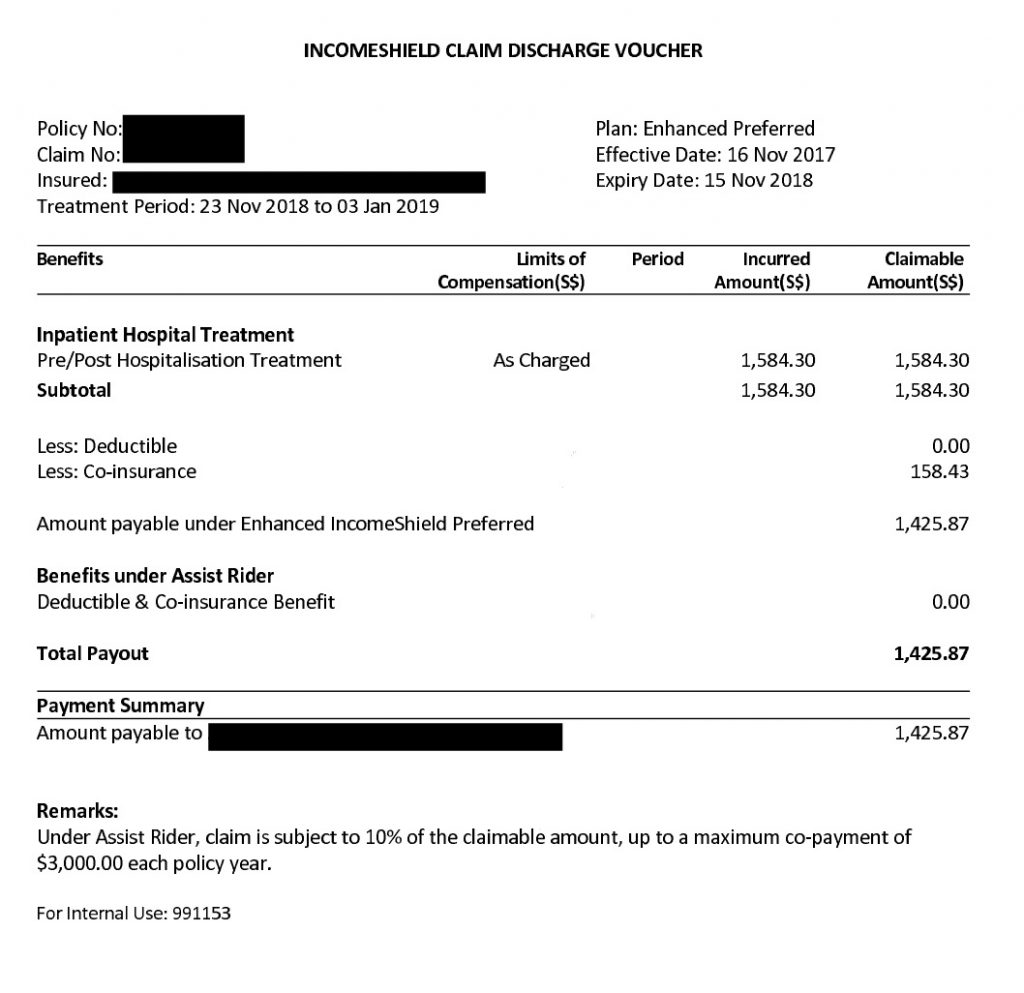 For the client, it is more than just getting her money back. But it reminds her that all the planning that I have always emphasized actually translates into important real-world implications. She is not paying for something that is unnecessary or just buying a product. She is transferring her risk to someone else!
So if you are unwawre of what you are covered for, or what you are entitled to, I strongly encourage you to get in touch with your consultant or feel free to drop me a message on my FB page and I'll be happy to advise you. Lastly, I want to thank my anonymous client for letting me share her story so that others may benefit.
Comments
comments