I am a licensed Financial Consultant who passionately believes in the importance of sound financial planning for every person. Having graduated with a Masters degree in Operations Research and Industrial Engineering and a Bachelors degree in Electrical Engineering from Cornell University in USA, I have walked the path of both an employee and a founder of a business over my past 13 years of working experience. I am happily married with 2 kids and sleep soundly knowing that my family will be well covered in the most unfortunate of circumstances.
James Lim is an authorized Financial Consultant representing finexis advisory Pte. Ltd. All the information here is meant purely for informational purposes and should not be relied upon as financial advice. The statements or opinions provided in this page are purely of our own.
https://www.finexis.com.sg/fc-disclaimer.html
Approved Financial Consultant by Monetary Authority of Singapore (MAS)

Dedicated to the best interests of clients in all financial matters

Dependable and responsive client support for managed financial matters like claims and investment updates

Excellent and comprehensive product knowledge to assure clients the best financial advice

Complete transparency in all financial counsel provided
What my clients say about me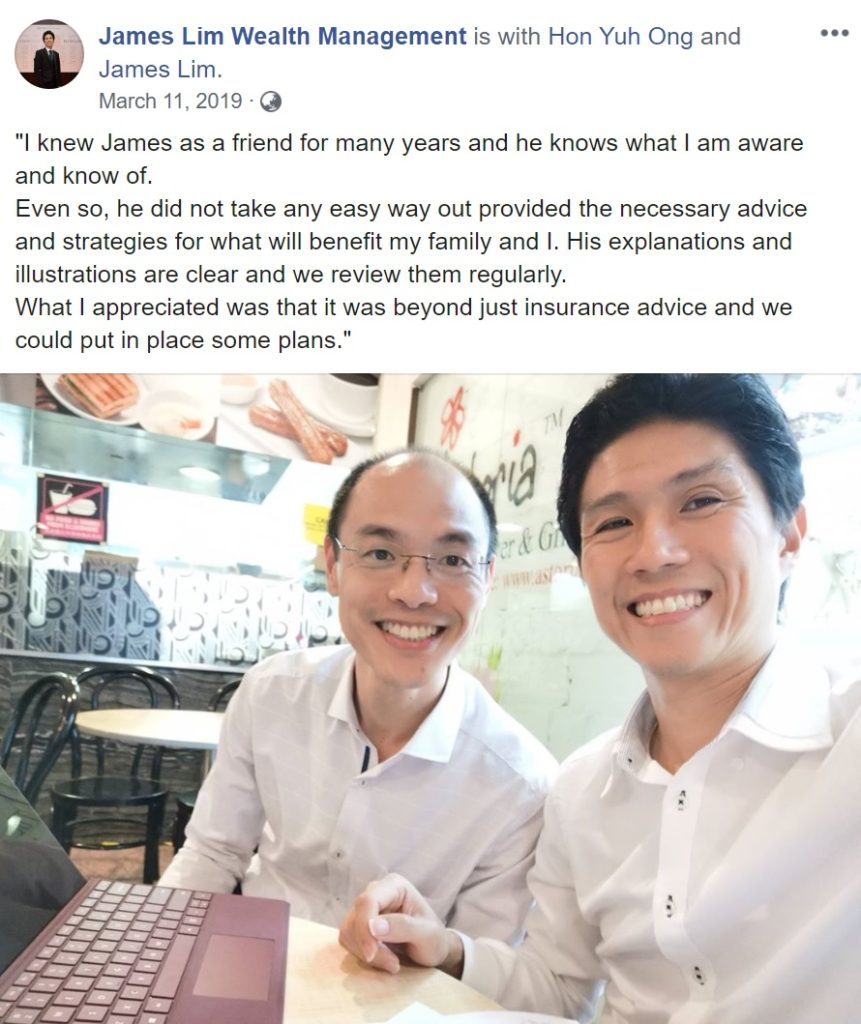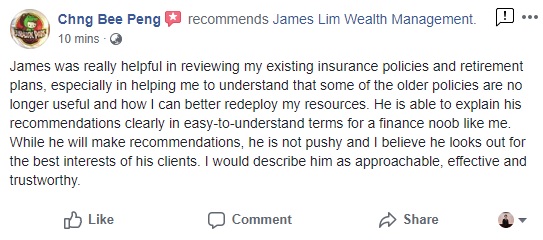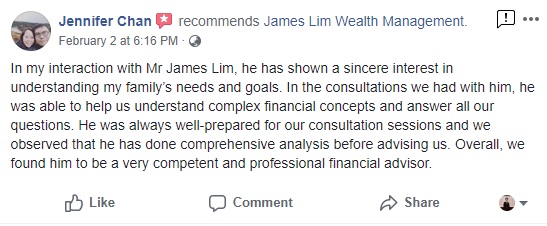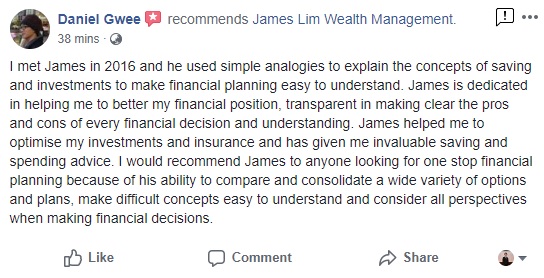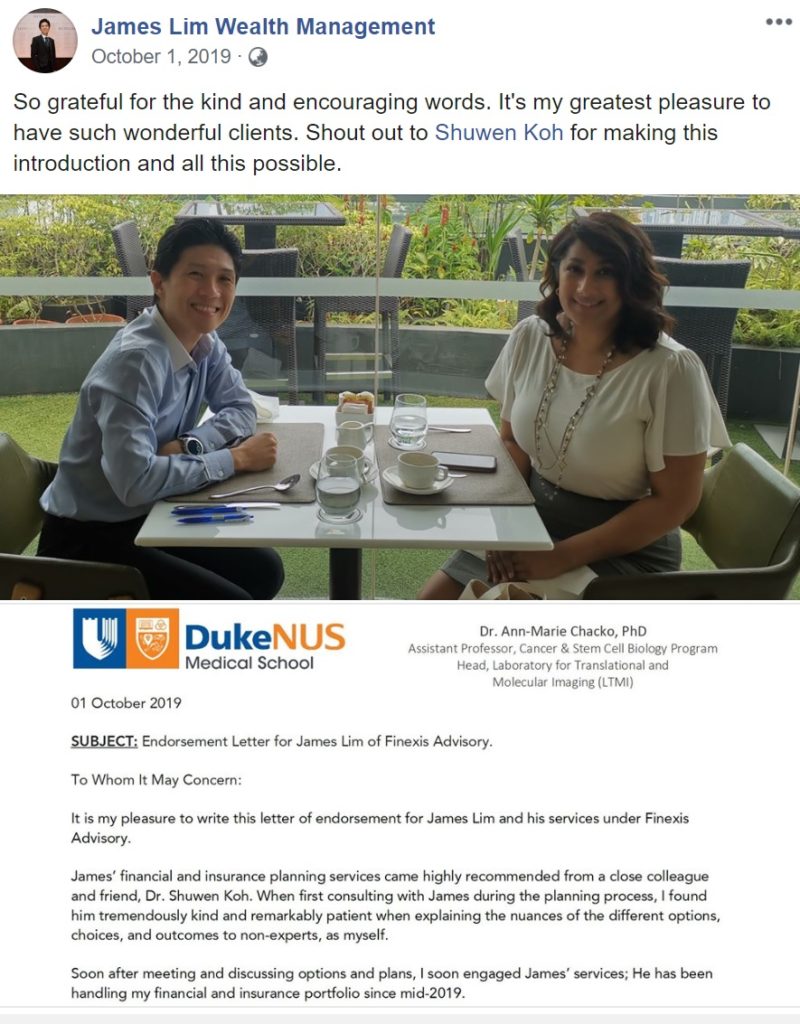 Contact Me
Make an appointment for a free, no pressure financial consultation now
No hard-selling, no stress tactics. Just fully focused on what's best and comfortable for you.
Contact Me